Financing Your Real Estate Purchase
Learn here about options to finance your real estate purchase. Loan options which may be available to you include FHA Loans, USDA Loans, VA Loans, Conventional Loans, Jumbo Mortgages, Home Equity Lines Of Credit, and Private Financing.
Call Crane Realtors® or reach out to your preferred Crane Realtors® agent here to get started pre-qualifying for the best loan type for you.
Closing Costs
Closing costs may include city and county property taxes, title insurance, courier fees, attorney settlement fees, recording fees, prepaid interest and taxes, VA funding fee, appraisal fee, upfront mortgage insurance premiums, credit report fees, homeowners insurance, closing protection letter, shipping or wiring fees, and other fees.
Closing cost assistance may be available to those who qualify. Local examples of assistance include KHC downpayment assistance, Welcome Home Funds Grant, and other government assistance similar to Metro Louisville's Down Payment Assistance Program.
FHA Loans
FHA Loans are government backed loans that offer one to purchase a home with as little as 3.5% down. A FHA Loan has other fees to consider including closing costs and a mortgage insurance premium fee. There is an upfront mortgage insurance premium and a monthy mortgage insurance fee for the life of the loan. FHA financing offers, low down-payments low closing costs, and easier credit qualification.
USDA Loans
USDA Loans are designed to be used in rural areas and are guaranteed by the government They offer 100% financing in areas that meet the criteria and map here. Download the eligibility requirements here and read more about the USDA program here.
VA Loans
VA Loans are government backed loans offered to our Veterans, and spouses of deceased Veterans, to purchase a home with as little down as 0% down. A VA Loan has other fees to consider including closing costs and a VA funding fee. As a benefit to our disabled Veterans, the VA funding fee is waived for those with a disability of 10% or higher. Spouses of deceased Veterans may qualify for the exemption too. VA financing offers zero down-payments closing costs that may be able to be rolled into the loan, and easier credit qualification.
Conventional Loans
Conventional Loans are not government insured and fall into 2 categories conforming and non-conforming Conforming loans are in the threshold of limit set by the Federal Housing Finance Agency and meet their underwriting guidelines. Non-conforming loans, including Jumbo Loans, exceed the limits of the Federal Housing Finance Agency and/or do not meet the underwriting guidelines. Conforming loans are less risky for lenders as they can be sold to Fannie Mae and Freddie Mac. For best rates on a conventional loan it's best to put 20% down of the purchase amount (appraised). As of March 2020, there are conventional loan products that offer a 3% down payment. The mortgage insurance for conventional loans does not extend the life of the loan but typically until there is 20% equity in the home.
Fixed Rate Loans
Fixed Rate Loans are loans with an interest rate that does not change over the duration of the loan. These loans have recurring payments that don't fluctuate the life of the loan unless you make extra payments. These loans offer stability in rates and payments.
Adjustable Rate Loans
Adjustable Rate Loans have interest rates that are subject to change. Typically these loans have a fixed rate for a select amount of years then adjusts to a variable rate for the remainder of the loan term. These rates could adjust significantly so be sure to assess your risk before selecting an adjustable rate loan.
Home Equity Line Of Credit (HELOC)
Those who have significant equity in their current home, rental properties, commercial properties, or other real estate owned it may be possible to take a draw on the equity in these properties. Contact your personal banker at your financial institution or ask your preferred Crane Realtors® agent for recommendations.
Private Financing
Private financing could include seller financing, or a private loan of another type. Discuss this option with your preferred Crane Realtors® agent.
Choosing Your Loan Type
It is important to have a frank and honest conversation upfront with your preferred Crane Realtors® agent about your finanacial status, long term housing plan, and any short term finaicnal changes. Your agent can advise and guide you through making the best loan type decsion. We are here to advocate for you and will help you weigh the options in an unbiased manner.
Gift Funds
Gift funds are monies gifted to you, not a loan, from a family member or other person that can be used towards the closing costs and down payment. The funds will require documentation from the lender. Typically lenders require proof of the funds exiting the gift persons bank account, proof of funds entering your bank account, and a written statement from the person gifting the funds stating it is a gift.
Call now to get started!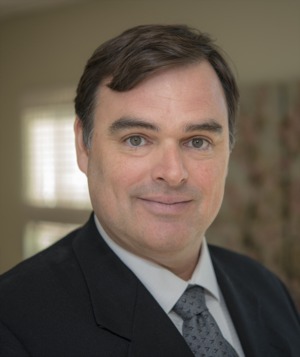 Realtor®, KY Broker, IN Managing Broker
---