Melanie Crane
Realtor®, KY Sales Associate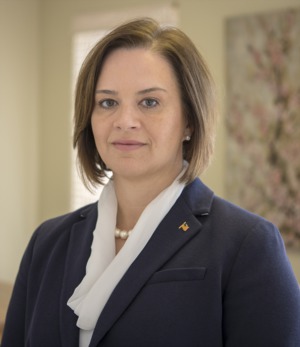 I am honored to be a part of the team at Crane Realtors®. I immensely enjoy aiding my clients in finding their ideal home, or seamlessly selling their property to its maximum potential.

I am passionate about helping others and adaptable to my clients busy schedules. I take pride in being attentive, professional, patient, and giving attention to detail. Nothing is more rewarding than seeing the joy on a client's face when I hand them the keys to their very first home.

I am available day or night to the needs of my clients. From the first phone call to the closing, I will remain in constant contact with you. The ending of a transaction does not mark the end of my service. I keep in touch with my clients and many have become like family.

My nearly 20 years in supporting the Department of Defense (active duty Army, Kentucky National Guard, and DOD contractor) has given me the logistical expertise to execute complex timetables for buyers, sellers, and those relocating from out of state. Having moved 14 times during my career, I understand the needs of the military service member, professionals and their families and can ensure a smooth transition for my relocating clients.

I hold a B.S. and a M.Ed. from the University of Louisville, and can be found in my off time supporting Cardinal Athletics.

If you would like to know more about me, the real estate market, or to put my dedication to service to work for you…call me today! I'm always happy to help and only a text, call or email away.